What are wagering requirements? This is the amount of money you must spend at a casino before you cash out wins from a bonus. A few gambling sites provide welcome offers with zero wagering requirements. But for the most part, most bonuses you'll come across will have playthrough terms. By default, casinos calculate wagering requirements (WR) by multiplying your bonus 0-60 times. If you receive £10 on a site with 30WR, you'll need to spend £300 (30 x 10) before you can withdraw the money you might have won playing bonus. If you claim a bonus on a casino site with 60X WR on your £10 bonus, you must spend £600 (£10 x 60) before you can cash out your bonus wins.
$2500

BEST CASINO FOR U.S.A. PLAYERS! GET $2500 BONUS + 100 FREE SPINS AT VEGAS CREST CASINO.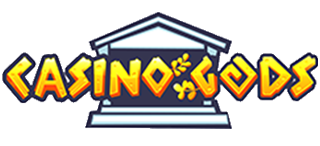 €300

100% UP TO €300 MATCH BONUS + 300 FREE SPINS AT CASINO GODS.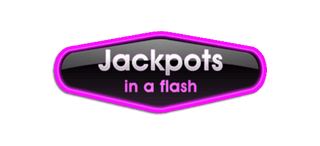 €1600

BEST FOR U.K. AND OTHERS. PLAY AT JACKPOTS IN A FLASH AND GET A €1600 SUPER BONUS.
Some casinos calculate your wagering requirements summing up your deposit and bonus (D+B) and multiplying the figure a specific number of times. So, imagine claiming £100 reward only to find out you need to spend £1200 (60 x £100+£100). You would be gutted, right? Most people hate wagering requirements for similar reasons. Online Casinos advertise their bonuses aggressively and make them look irresistible. But after you claim the bonus ad use it, you find out the casino has exploitive wagering requirements.
---
How do Wagering Requirements Work?
Most casino wagering requirements are buried deep in casinos' bonus terms and conditions web pages. So, when you find a sweet 200% bonus of up to £1000, you might think it's a free ticket for maximizing your profits.
And true, casinos allow you to spend your bonus on your favourite slots and table games. Let's say you claim a £100 bonus and use it on the famous Starburst slot. By luck, you win £500. Joy fills you, and you even plan how to spend the cash.
But when you check your account balance, the bonus winnings are separated from your cash balance. Why, you ask? You must fulfil online casino wagering requirements. As we had mentioned, the WR could be 0, 10, 35, 50 or 60x your bonus or bonus plus deposit.
So, before you cash out your £500 bonus winnings, you need to spend more money on the online casino. And voila! The bonus you received doesn't look so good anymore. Does it?
Fortunately, some bonuses are worth any wagering requirements they have. Imagine a first deposit offer with 5X WR but no maximum cash out limits. That means whether you win £10 or £10,000, you only need to fulfil the 5X WR to get your money.
---
What are Tiered Wagering Requirements?
Tiered wagering requirements explained: sometimes casinos simplify the process of completing wagering requirements by allowing you to spend the total required amount in portions. Let's say you win £100 from a welcome bonus. But you need to spend £500 to fulfill your wagering requirements.
A casino could let you cash out £50 of your £100 bonus if you can spend at least £250 within one month. If you then fulfill the remaining £250 in the next month, you receive your remaining bonus money.
Ideally, you don't spend less or more through a tiered system. But it's a unique and probably faster way of accessing your bonus profits.
---
What are Ways of beating Wagering Requirements?
Here's a legal, proven guide on how to beat wagering requirements.
---
Choose a Good Bonus
Read the terms and conditions of a few bonuses before you pick the right one. A good bonus, for starters, shouldn't be sticky. What this means is that its wagering requirements don't combine your bonus plus deposit. That helps reduce the amount of money you need to spend.
Another feature of an excellent bonus is that it allows you to fulfil your WR on a wide range of slots. And if you win, you can keep a decent sum of the money. A decent amount is £100 to £500 for small deposits and up to £5000 if you are a high roller.
---
Play on a Trusted Casino Site
Find a reputable casino before you even claim a bonus. A respected gambling site is more likely to offer bonuses with low WR than a poorly rated platform. Trusted casinos also payout quickly and have transparent bonus terms and conditions.
---
Choose Games Wisely
Many casinos let you fulfil bonus wagering requirements from a sea of slot machines. With that in mind, select high paying games that contribute 100% toward meeting your WR. Not only will you complete your wagering requirements quickly, but you are likely to win money playing them. And that means you could have a positive cash balance by the time you fulfil WR for your bonus.
---
Choose a Strategy
You can use strategies to increase the odds of winning most casino games. With blackjack, for example, there's a basic strategy each player is recommended to use. Poker players, slots, roulette and baccarat gamblers also have unique strategies.
After you select games to play and fulfil your wagering requirements, choose a strategy to help you win consistently. With slots, choose low or medium variance games and bet the maximum you can afford. You might not win millions, but you could win a few hundred or thousands of pounds.
Is it illegal to beat wagering requirements? Most casinos frown upon players who use betting strategies and systems. But there's nothing wrong in selecting high paying games or using a strategy to beat the dealer in blackjack.
---
Why do Casinos use Wagering Requirements?
Casinos give out bonuses to attract new customers or to reward loyal players. But in doing so, they risk losing money. Imagine a casino that awards each newcomer a 100% bonus up to £100.
When 100 people claim the maximum offer, the gambling house gives out £10,000 in bonuses. If 1000 players claim £100 each; the casino parts away with £100,000. You get the gist. It's a lot of money to give out for free.
To avoid running out of business, casinos give out bonuses with wagering requirements. That way, you must spend a lot more money than the bonus you claim. And unless you are extremely lucky, you'll lose some of the money and help the casino increase its profits.
Final Verdict
Wagering requirements refer to the sum of money you must spend before a casino allows you to withdraw wins made from a bonus. They are calculated by multiplying your bonus a specific number of times. Some sites also involve your deposit so that you spend the sum of your deposit plus bonus a particular number of times. Although some casinos have bonuses with no WR, most gambling sites enforce these terms to mitigate the risks that come with awarding players bonuses. All in all, choose bonuses wisely by reading their terms and conditions. And if you claim the gifts, use the tips shared above to beat the wagering requirements.