When it comes to casino games, one of the most popular is baccarat. It is an intriguing game that is filled with suspense as what you might have already probably seen in the way it is portrayed in the movies. At its most basic, there are two important components – the banker and the player. All that you have to do is to bet on which one you feel will be dealt with cards of a higher value, with nine being the highest. This must be achieved with two or three cards on the table.
$2500

BEST CASINO FOR U.S.A. PLAYERS! GET $2500 BONUS + 100 FREE SPINS AT VEGAS CREST CASINO.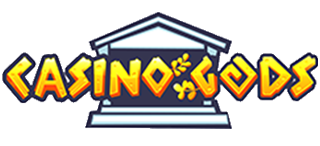 €300

100% UP TO €300 MATCH BONUS + 300 FREE SPINS AT CASINO GODS.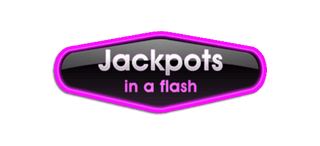 €1600

BEST FOR U.K. AND OTHERS. PLAY AT JACKPOTS IN A FLASH AND GET A €1600 SUPER BONUS.
It may seem simple in theory, but once it is played, it is not that straightforward. To increase the chances of winning, it is important to be familiar with the tips and strategies for winning at baccarat, including those that will be mentioned in the rest of this post.
Baccarat Tips and Tricks – First Impression
When playing baccarat, there are three possible outcomes – banker wins, player wins, or banker and player are tied. You can place your bet either on player or banker. Each will be receiving two cards at first. The two cards are totaled. Cards from ace to nine are counted based on face value. Ten and face cards, on the other hand, are counted as zero. A third card can be drawn. The goal is for the card to reach a combined value of nine or be higher than the other.
In the first two cards, if the total is already 8 or 9, there is already a natural win. This means that the game is already over. If the player's card is five or less, a third card will be dealt. If it is 6 or 7, the player will stand. There are also instances wherein the banker will take a hit, but it is much more complex, and we'll not cover that in this post since our focus is to discuss tips and tricks baccarat and not the nitty-gritty.
Best Tips for Winning at Baccarat
To increase the probability of winning, take note of the baccarat tips that are briefly mentioned below.
Avoid the gambler's fallacy. The latter states that past events will influence future outcomes, even when in fact, things happen randomly. People believe that if the banker keeps on winning several times in the past, it is about time that the player wins. In reality, this has no solid basis since in gambling, everything happens in random and history is not a fool-proof basis of where to place your bets.
Earlier, we have mentioned that there are three outcomes. If you want a higher chance of winning, avoid the tie bet. The odds of winning are low as it has a house edge of 14.4%. This is as against the house edge of the player, which is 1.06% and banker, which is 1.24%. As seasoned players will agree, when you have doubts, it is best to place your bets on the banker.
Keep it short but sweet. This is not one of the games wherein you have to spend a long time playing. In fact, it is shared by some players that on average, you should be playing only 10 to 15 minutes. Trust your instinct. Leave when your mind is telling you to do so. If not, your bankroll will suffer the consequences. Especially if you are already winning. Do not risk losing what you already have on your hand.
Best Strategies for Winning at Baccarat
Like the other games that you can play in a casino, a strategy is a big part of your success. That said, below are some of the strategies that you can practice:
1-3-2-4 Strategy: When it comes to baccarat winning strategy, this is perhaps one of the most popular. It is a low-risk betting system. First, you need to make a bet of one unit. To make things clear, let us assume that one unit is €10. When you lose, you have to go back to betting one unit. If you win, you have to bet three units (€30). If you win again, bet two units (€20). If you still end up winning, your next bet is four units (€40). This is a baccarat strategy that can work in the long run, but the problem is that it requires quite a lot of bets, so this isn't for those with a low budget.
Card Counting Strategy: While this is more popular in blackjack, it can also be an effective baccarat gambling strategy, although, it can be quite complicated for beginners. In a nutshell, it will help you to decide when it will be better to place your bets on the player depending on the card that has been dealt. Count one when an ace, two, or three has been dealt. Meanwhile, count two when four has been dealt. On the other hand, subtract one when five, seven, and eight have been dealt and subtract 2 when six has been dealt. You do not have to count when ten and face cards have been dealt. When the count is 16 or higher, bet on the player. When lower, bet on the banker.
Martingale Strategy: This is a straightforward strategy in baccarat that can also work. The principle is simple – you just have to keep on doubling your bet. Once you win, this will allow you to retrieve your losses from the previous bets. After winning, you have to go back to the initial bet where you have started.
Are Baccarat Tips and Strategies Legal?
The strategies that have been mentioned above are legal. This is as long as you strategize in a way that it follows the casino's regulations. For instance, if a card counting machine is already being used, this is when the strategy becomes illegal. You can get in legal trouble only when you start using machines or any equipment, especially when playing in an actual casino. In online casinos, this does not matter as no one will monitor your game.
Summary
Essentially, baccarat is a guessing game. You have to make a guess between the player and the banker on who will have a higher set of cards. Despite this, however, this does not mean that you can place your bets just anywhere. You need to make smart calculations, so pay attention to the baccarat tips and strategies that have been mentioned above to increase the chances of winning!