If you are keen, you may have noticed many casinos have a separate category for progressive jackpots. These games look similar to regular video slots but have prize pools that can reach tens of millions of pounds.
$2500

BEST CASINO FOR U.S.A. PLAYERS! GET $2500 BONUS + 100 FREE SPINS AT VEGAS CREST CASINO.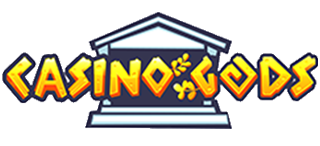 €300

100% UP TO €300 MATCH BONUS + 300 FREE SPINS AT CASINO GODS.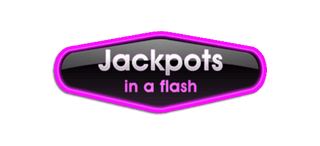 €1600

BEST FOR U.K. AND OTHERS. PLAY AT JACKPOTS IN A FLASH AND GET A €1600 SUPER BONUS.
How do Progressive Jackpots work?
Progressive jackpots have payouts that increase every time people play, but no one wins the grand prize. When someone hits the jackpot, however, it resets to a smaller pre-determined value and resumes increasing upwards until the grand prize is won again.
Can you win a progressive jackpot?
Dozens of people have won millions of pounds at progressive jackpot casinos, meaning you can win too. Some of the winners have been new players or people who spend the bare minimum at slots.
For example, British war veteran Jon Heywood won £13.2 million on the Mega Moolah slot with a 25p bet in 2015. Even more impressive, it took Heywood less than 50 spins to hit the jackpot.
Before Heywood, a Swedish banker had won a modest €7.6 million from a bet of less than €1. Dozens more have won millions of euros playing their favourite jackpots, including a Guinness World Record winner of €18, 910,668.
But before you select a random progressive jackpot, formulate a strategy to increase the odds of winning.
Consider these ideas:
Choose High Paying Jackpots
If you are like most people, you want to play a jackpot that pays out a life changing amount of money. However, also consider how frequently the game pays out. Some progressive slots payout up to 98% of wagered money in small payouts. These games obviously give you a better chance of winning than slots that payout only 90% of wagered cash.
Jackpot Rules and Terms
Besides the payout amount, find out the terms and conditions of a few jackpots. Choose the game with the best rules. If you love games with daily jackpots, for example, play these games. Alternatively, if you prefer a game that pays out multiple small pots regularly, choose such a low variance slot.
Set a Budget
Because you compete with thousands of players, sometimes across multiple casinos, you need a budget to regulate how much you spend on jackpots. Determine how much to spend on your favourite jackpots each day and stick to the amount.
Know when to play
The chances of winning a progressive jackpot immediately after it's been reset are low. That's why professionals take time before playing. Most of them wait until the pot crosses the average payout figure.
For example, if a jackpot pays an average of £2 million, a professional might wait until the prize pool crosses this amount before she starts to play.
What are the Types of Progressive Jackpots?
There are several types of casino progressive jackpots, each with unique paying mechanics. The games also vary by their payout rates, how frequently they pay, and how much.
Independent/Standalone Progressive Jackpots: an independent jackpot takes a portion of players' money and adds it to the grand prize. However, it's not linked to other slots.
Local progressive jackpots: also known as in-house jackpots, these games link up several slots in the same casino. The winner must play one of the linked games.
Large Scale Progressive jackpots: these slots have the biggest jackpots in a casino, and that's because they link up multiple slots from different casinos. They linked games all come from one software provider, which makes it easy to run the jackpot.
Why are Progressive Jackpots so Scarce?
Finding a good online casino progressive jackpot is a real hassle. Most progressive slots have odds of winning so small that only one person out tens of thousands of players win. Jackpots with better odds, on the other end, tend to have small payouts. So, is it possible to find a great progressive slot you can play and win? The following popular games have solid reputations for paying out incredible amounts. They have engaging gameplay, top-notch graphics and bonus features that ensure you win small rewards regularly.
Golden Sevens
Batman & Catwoman cash
Hall of Gods
Dark Knight
Mega Fortunes
Mega Moolah
Treasure Nile
Although the jackpots mentioned above all payout incredibly, some games payout larger sums of money than others. Mega Moolah and Mega Fortune slots payout €1 million regularly and up to €20 million in rare occasions.
Which are the best Progressive Jackpots?
If you are looking for nothing but the best slot online, look no further. These games hold records for paying out millions of pounds every year. You can find the games at your favourite online casino. They are impressive to play and process your jackpot wins in full.
Mega Moolah
Mega Moolah is the creation of British software provider Microgaming. It's arguably the most popular progressive jackpot in the world, and it's easy to see why. Not only is it an impressive game with its African Savannah theme and low minimum bets, but it also pays out life changing money.
Case and point, Mega Moolah currently holds the record for the biggest payout by an online slot at €18, 910,668. The record was set in September 2018. The previous record was held by Jon Heywood, the British soldier who won $17.4 million playing Mega Moolah as well.
Melon Madness Deluxe
Similar to Mega Moolah, Melon Madness doesn't boast of the most impressive graphics. But it's a game that regularly pays out over €1 million frequently. A lucky poker player once won $7 million playing this game on his first attempt.
Melon Madness operates like most slots. You can bet as little as ten cents and win small prizes by forming winning symbols. Triggering five melons, for example, earns you 300 coins while matching five black bar symbols earn you a bigger reward: 1000 coins.
Of course, there's the progressive jackpot. It's divided into five categories: Mega Cash, Super Cash, Colossal Jackpot, Blitz Jackpots and Quick Cash. The Colossal Jackpot is what everyone wants to win as it pays out at least €1,500,000.
Going Nuts
Going Nuts has a similar payout system to Melon Madness. You can play to win a random jackpot or small profits by matching regular symbols. But when you trigger the bonus wheel, you get a chance to win one of the game's jackpots.
Final Verdict
Progressive jackpots take a portion of players' bets and accumulate the cash to create an enormous pot. Some jackpots combine multiple slots within one casino or the same slot on numerous casinos. All in all, the grand prize increases every day until someone ultimately hits it.
If you choose to try your luck at a progressive jackpot, select a high paying game. Set a budget and use some of the tips shared above to increase the odds of winning.